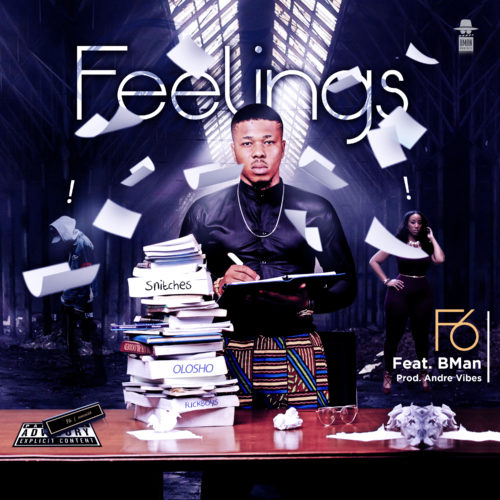 "Heard you rappers are flow sick, Hope you
healing Bro? "
"The story long, no border like Seme"
Hip Hop act F6 who just completed his Msc
Program and he's back to the music scene
with his debut single titled "Feelings"
where he expresses the extent people.
would go just to live life even if it's lust, he
didn't go on this alone he had the Afro
fusion rhythm act Bman on this record,
laying the extended hook which is enough
to keep one on the level. The song was
produced by Andre Vibez.
Download Mp3